Paint and Auto Body in St. Augustine FL
Automotive Paint and Body Repair / Autobody
Full Service Paint and Auto Body Repair Shop
We have a full service Auto Body repair shop and Paint Booth at Ray's Commercial Center. We specialize in major or minor body and collision repairs or full paint jobs or restorations in St. Augustine, FL. Our Auto Body Experts have extreme attention to detail and strive to make every vehicle that leaves our shop have that wow factor. Because we offer such a broad spectrum of services, we are able to keep our paint and body prices extremely competitive.
Even if your insurance company sends you to another garage, give us a shot to give you a second opinion and earn your business. We may be able to save you hundreds of dollars on an insurance collision repair. We have a Chisum Freedom XLT 22 Ft. Frame Machine and a Shark Collision Frame Measuring system. We have 2 paint booths and 4 bays dedicated to paint, auto body, and collision repairs.
If you are in the St. Augustine area and are in need of collision repair, paint or body work, let us take care of you. You won't be disappointed.
We have also added a brand new massive paint booth to accommodate Large RV's, Motorhomes, Buses, Semi Trucks, or other large equipment. Click Here to Visit our RV Collision Repair Page.
Below you can see a slideshow (Left) or short video (Right) of restoration project we did on a 2000 Ford F250.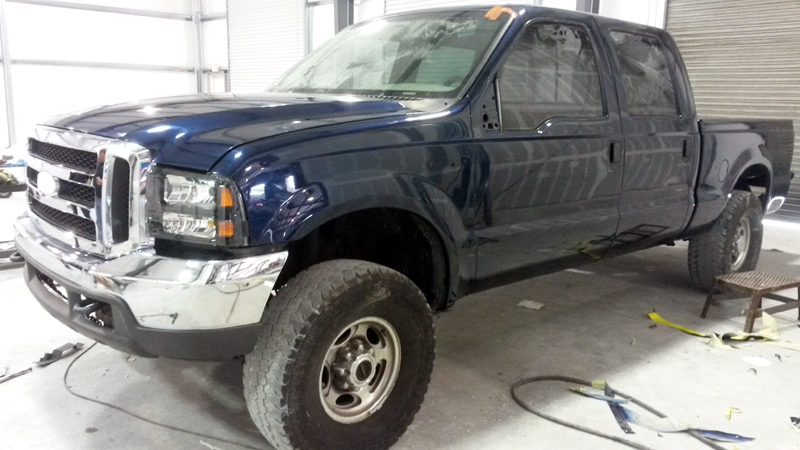 Check out a few of the other projects we've done below.